Excellence Collection
Blue curaçao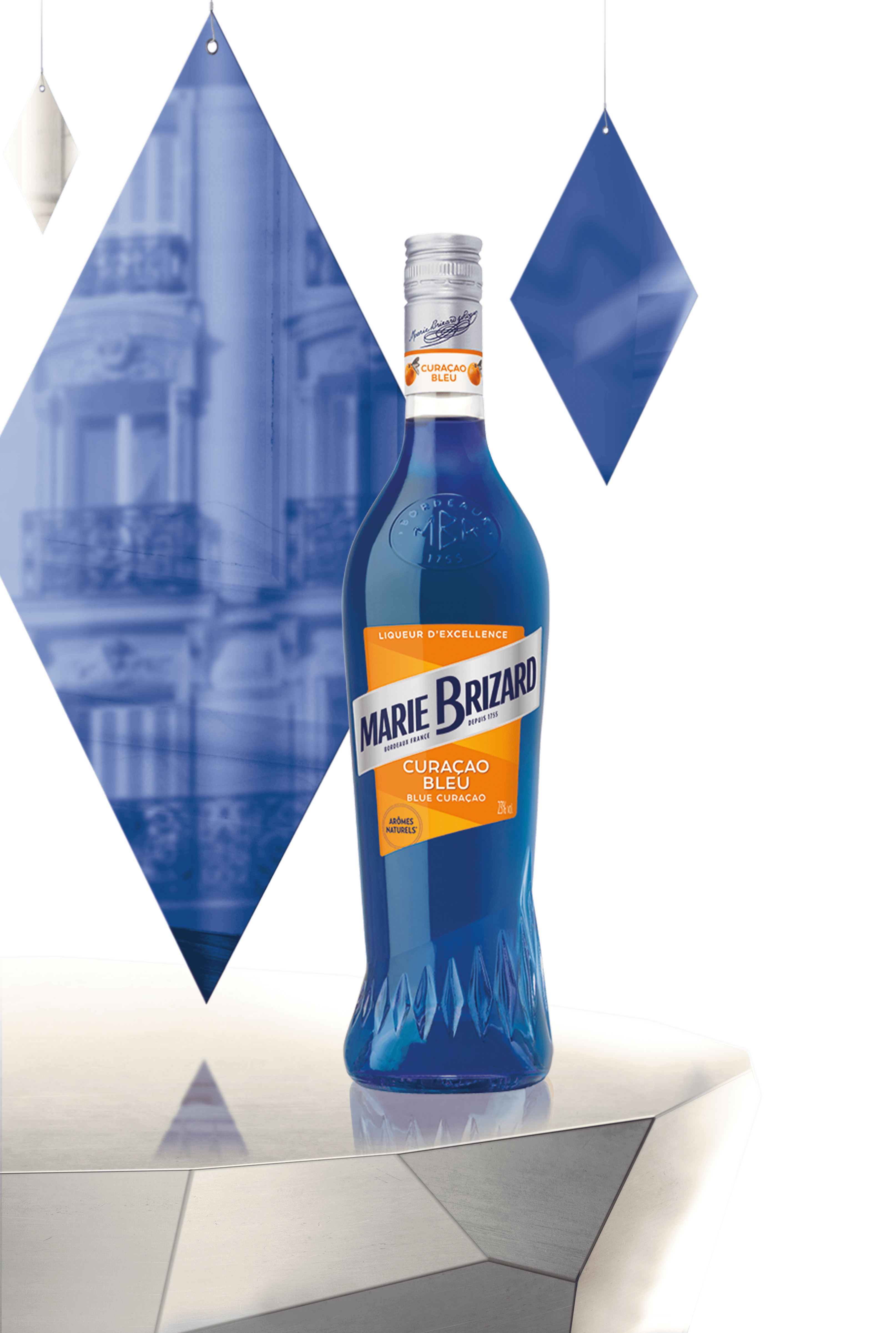 Excellence Collection
Blue curaçao
A subtle mixture of Haitian bitter oranges and sweet orange zest from Southern Spain, with the addition of aromatic plants to make the characteristic taste of Marie Brizard Blue Curaçao.
Aroma: Characteristic of bitter orange.
Flavour: Not very sweet, characteristic of bitter orange, with a few flowery notes.
Tasting: Neat on the rocks or in cocktails.
Product information:
ABV 23%
Available in: 50cl, 70cl, 75cl