Essence Collection
Spicy mix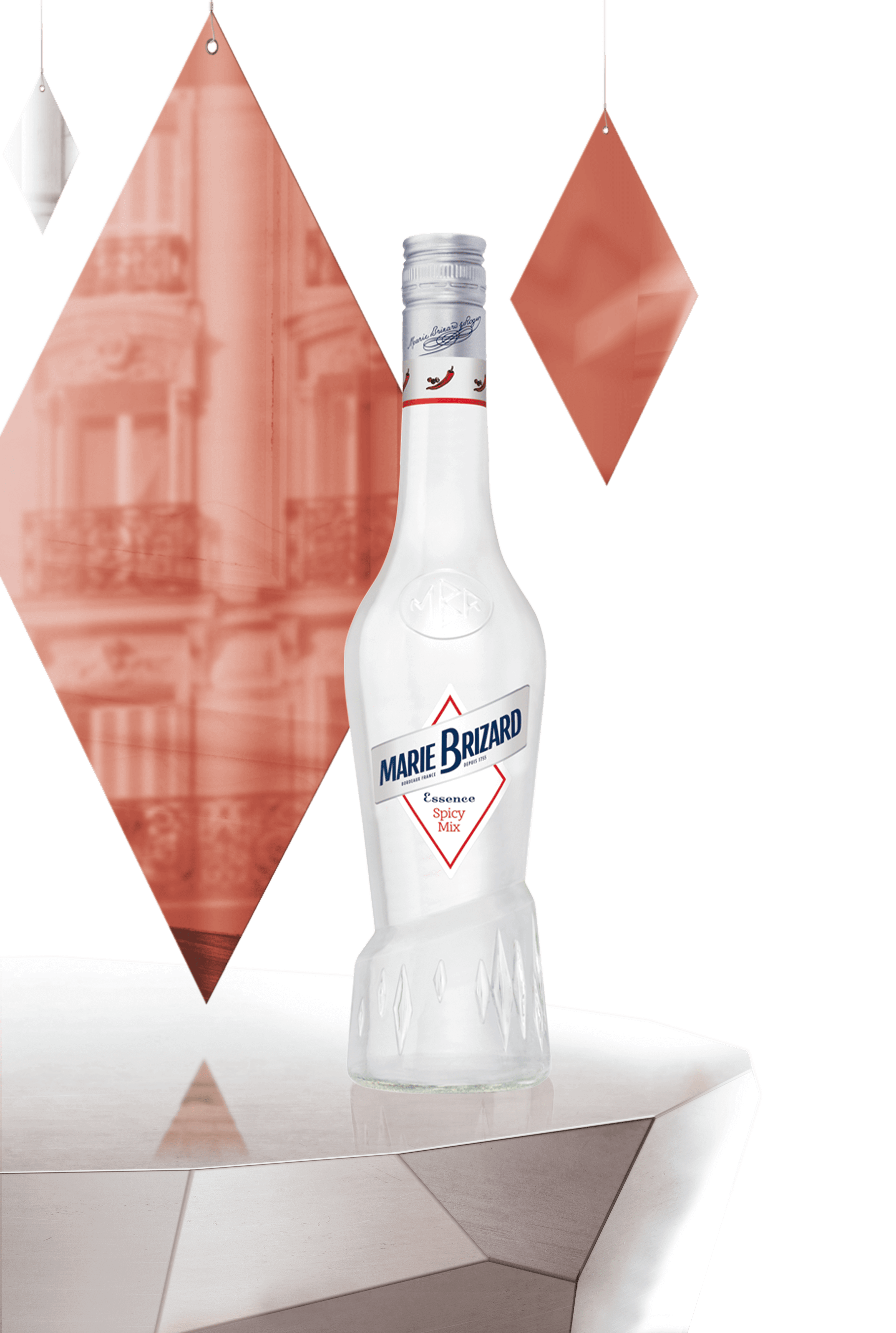 Essence Collection
Spicy mix
Marie Brizard reveals in this liqueur the complexity and aromatic richness from this spices subtle mix. It sublimates your cocktails & food creations with spicy/hot and floral notes. This rich and subtle flavour brings a long and delicate pleasure in mouth.
Aroma: The peppercorn is the dominant/main flavour enriched by many subtle floral notes from several spices
Flavour: Smooth and sweet attack. It offers a wide range of aromatic spices. Long finish, the spiciness leaves a delicate and subtle sensation of heat and softness.
Tasting: Create original cocktails or rediscover classics like Mojito, Gin & Tonic, Cuba Libre….
Product information:
ABV 30%
Available in: 50cl