Essence Collection
Sichuan Pepper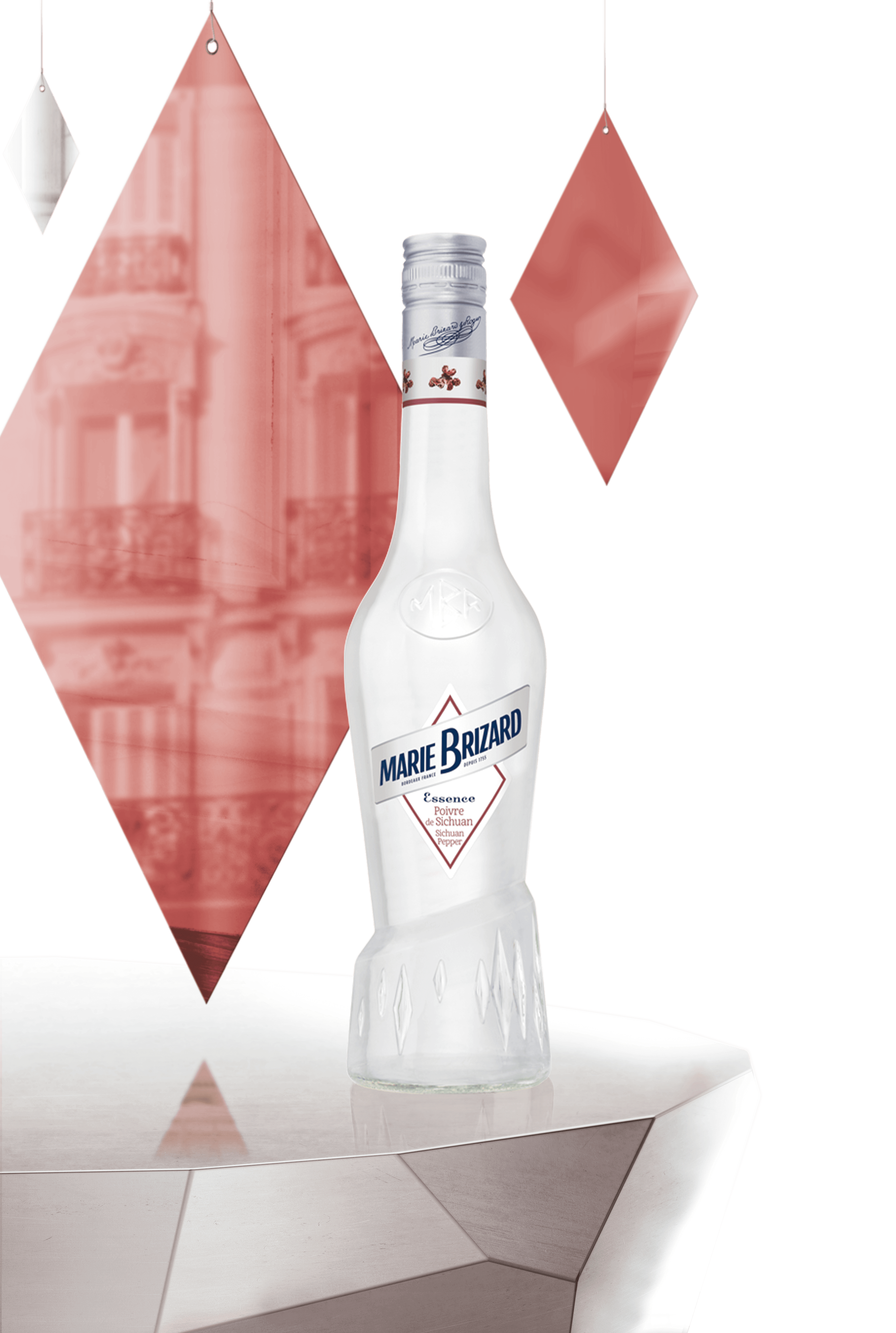 Essence Collection
Sichuan Pepper
The citrus-fruit flagrance and the strength of Sichuan pepper invite you to visit this wide region of China. This liqueur sublimates your cocktails revealing this wild fruit's floral and spicy aroma. 
Aroma: Citrus-fruit notes characteristic of the berry's husk, subtle and rich, woody and spicy.
Flavour: Sweet and bitter taste from citrus, long finish, sparkling sensation
Tasting: Create original cocktails or rediscover classics like Mojito, Gin&Tonic, Cuba Libre….
Product information:
ABV 30%
Available in: 50cl