Heroes Collection
Jolie cherry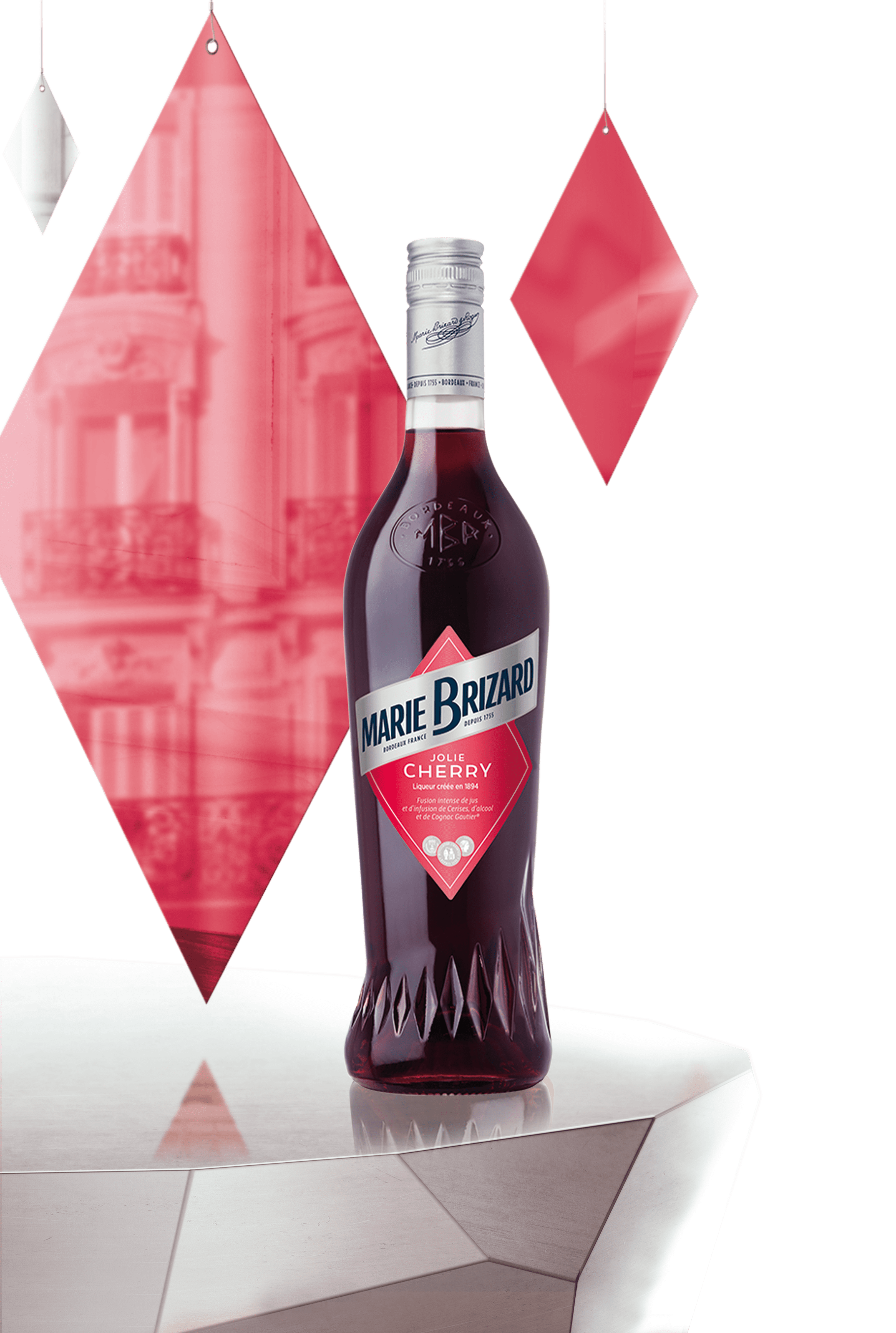 Heroes Collection
Jolie cherry
This Liqueur basis is an infusion of cherries to which are added infusions of other red fruit, picked in Burgundy. The result is this Cherry Liqueur with its unique taste. It is a specific recipe with the Marie Brizard's finishing touch: the addition of spices.
Aroma: Characteristic of cherries and cherry kernels.
Flavour: Sweet, kernelly note, characteristic of cherry flesh.
Tasting: Neat on the rocks or in cocktails.
Product information:
ABV 24%
Available in: 50cl and 70cl, 75cl