Syrup Collection
Grenadine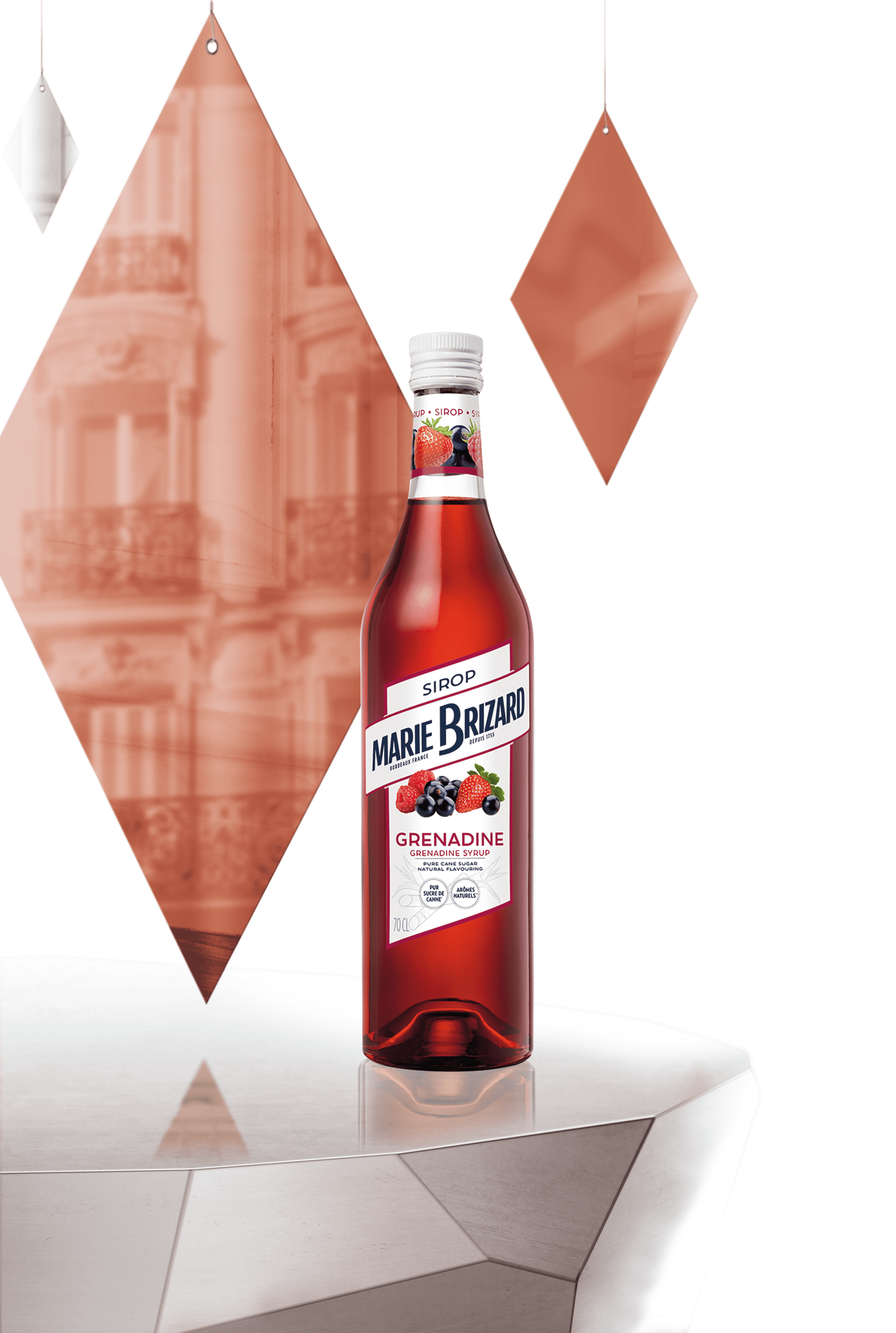 Syrup Collection
Grenadine
Made with pure cane sugar and rigorously selected lemon and red fruits juices, Marie Brizard Grenadine Syrup is highly concentrated in fruits juices and reveals an authentic red berries flavour. No conservative agent.
Aroma: Fruity and floral.
Flavour: Sweet and slightly acidic, characteristic of red berries.
Tasting: Enjoy it with plain or sparkling water, or use it as an ingredient for your cocktails.
Product information:
Alcohol free
Available in: 70cl