Syrup Collection
Elderflower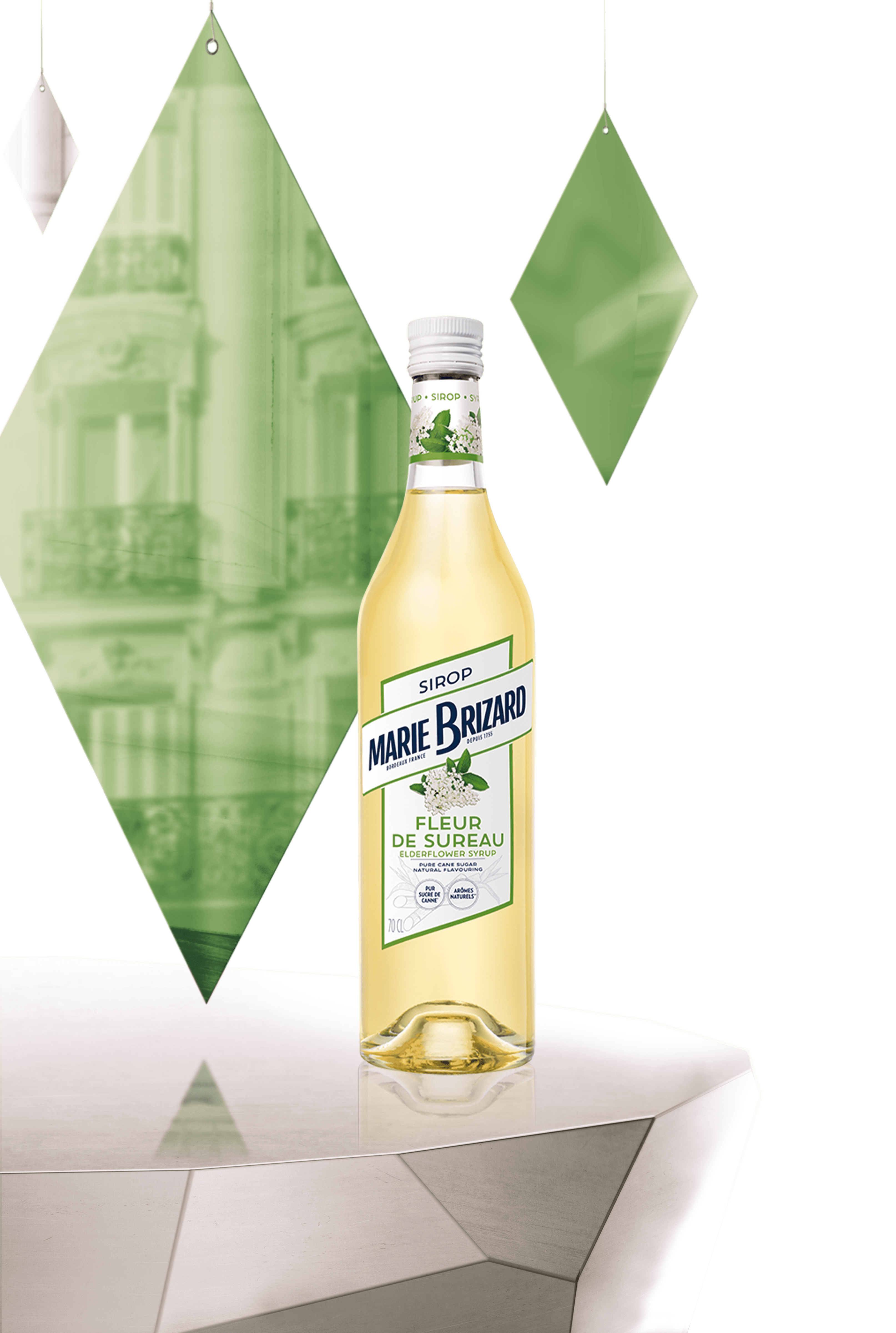 Syrup Collection
Elderflower
Made with pure cane sugar and rigorously selected elderflower extracts, Marie Brizard Elderflower syrup is very rich and reveals authentic flowers notes. No added preservatives. No colouring.
Look: Liquid, pale yellow
Aroma: Flowery notes, elegant features of the elderflower
Flavour: Floral attack mingled with gourmand sap notes
Tasting: Enjoy it with still or sparkling water, or use it as an ingredient for your cocktails.
Product information:
Alcohol free
Available in: 70cl