Crèmes & Modern Collection
Manzanita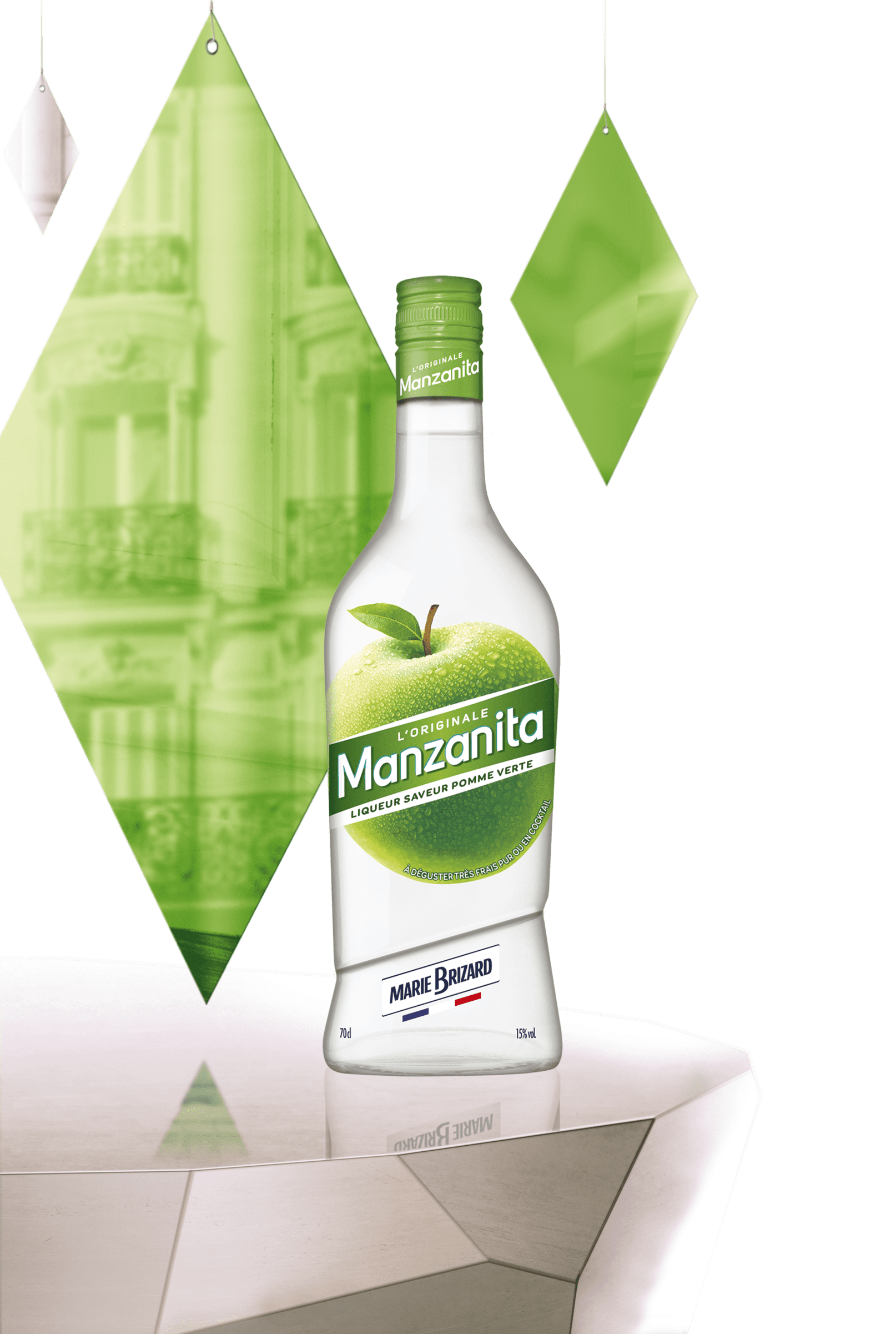 Crèmes & Modern Collection
Manzanita
Discover the Marie Brizard Manzanita with a 100% natural aroma of manzana verde. A green apple nose that is both delicate and intense blends with a particularly delicious and slightly acidic taste.
Look: Liquid, clear and colourless.
Aroma: Fine and intense, characteristic of green apples.
Flavour: Fresh and stimulating, and a satisfying balance of sweetness and acidity.
Tasting: Neat over ice, with fruit juice or soda, or in a cocktail.
Product information:
ABV 15%
Available in: 70cl