Imagination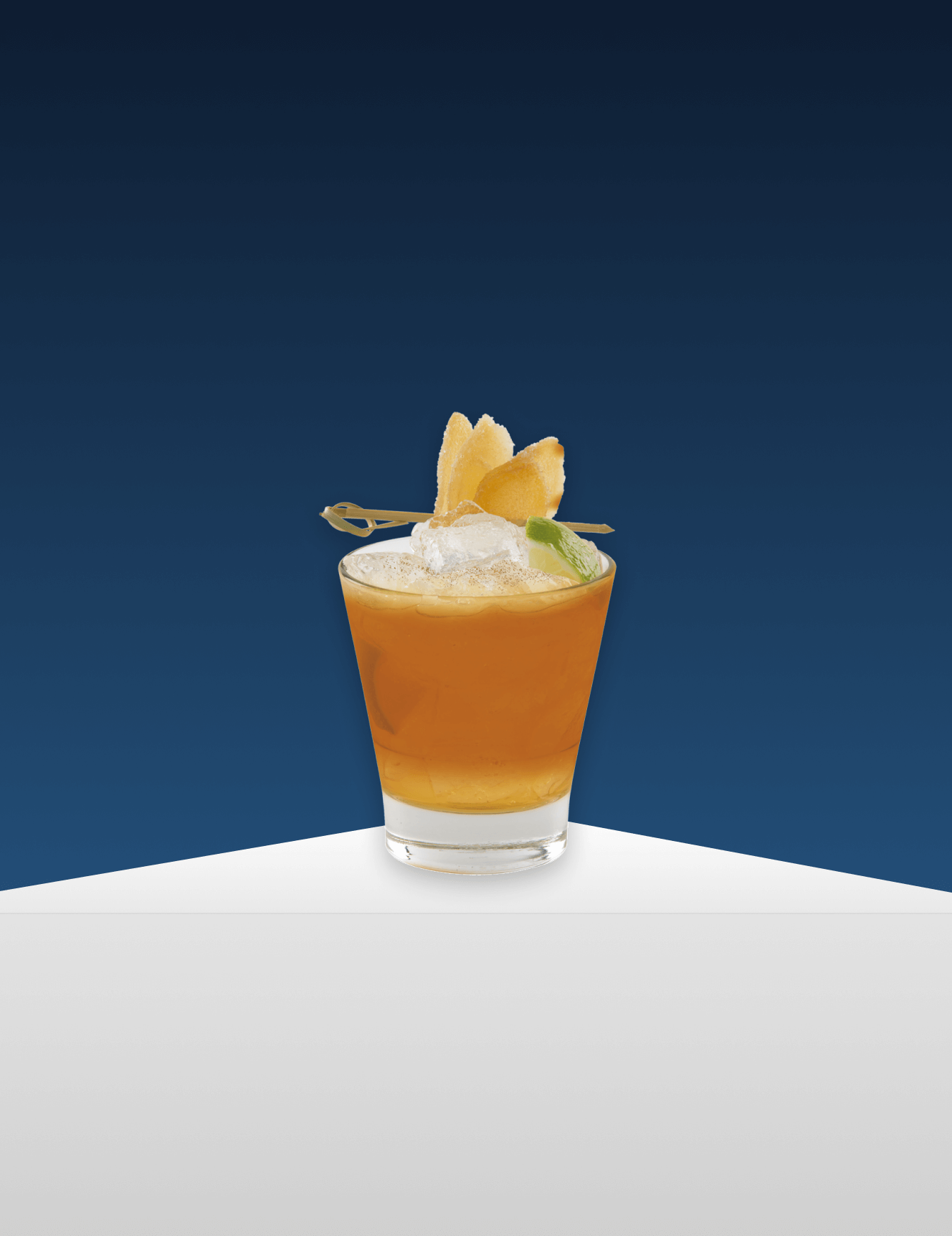 Imagination
Dificultad
Ingredientes :
1 cl Marie Brizard (Esencia) Jengibre
1 Media fruta de la pasión
5 Hojas de albahaca fresca
Utensilios utilizados :
Filtro
Coctelera
Preparación :
Refresca la coctelera y el vaso antiguo poniendo hielo. En el fondo metálico de la coctelera, aplasta suavemente la albahaca y la media fruta de la pasión. Drain the shaker and add the rest of the ingredients. Tira el hielo del vaso antiguo y añade 3 ó 4 cubitos nuevos al vaso. Agita y cuela la mezcla en el vaso old-fashioned. Adorna con un abanico de manzana, una hoja de albahaca fresca y una frambuesa.